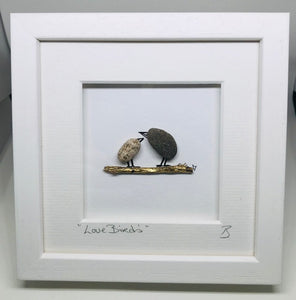 MAYSONBROOK
4"x 4"  framed pebble art, in a wooden white frame.
102mm x 102mm
Stone walls is inspired buy the beauty and romantic nature surrounding the wood and lake lands of the region at Cong, Co. Mayo, Ireland.
All the raw materials are sourced nearby the lake shore and our little pieces of joy are created here in the Maysonbrook studio. No two pieces are the same!