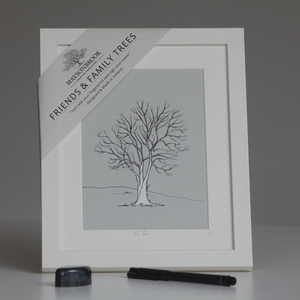 Maysonbrook's Small Ash Friends & Family Tree holds up to 15 fingerprints and comes with an archival ink pad to add your fingerprints, and an artist quality pen to sign your name. The perfect gift for any small friend or family celebration. 
Dimensions
8" x 10" or 20.32cm x 25.4cm
If you require a larger tree (capable of taking more fingerprints), take a look at our hand-drawn bespoke oak Friends & Family tree.